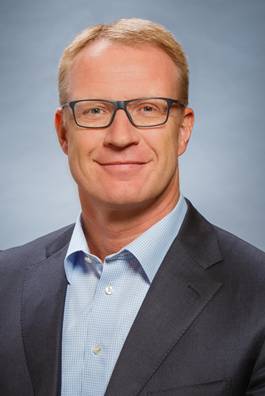 LEIDEN, the Netherlands - April 2, 2014 - Avery Dennison Materials Group today announced it has appointed Jeroen Diderich vice president, global marketing. In this role, Diderich will be responsible for the business's end user and converter marketing strategies, as well as product management across the Label and Packaging Materials and Graphics Solutions business segments.
Jeroen has more than 10 years experience with Avery Dennison. He led the Materials Group supply chain and operations organization in Europe beginning in 2003. Most recently, Jeroen served as vice president, sales for Materials Group Europe where he led the regional sales organization to improve customer satisfaction, commercialize market-differentiating innovations and grow the business's sales pipeline.
(Photo: Avery Dennison, PR228)
Diderich received his bachelor's degree in marketing management from Hanze University of Applied Sciences and his master's from Erasmus University Rotterdam. He will continue to be based in Leiden, The Netherlands.
This press release and relevant photography can be downloaded from
www.PressReleaseFinder.com